5 Best Health Insurance Companies of 2021: Are You Covered?
Selecting the right health insurance for you is no easy feat. With all the companies out there, one can spend hours going through various catalogs and websites until finally giving in on one option that sounds better than the rest. But is that enough to base your decision on?
To help you find stellar performing insurance that you deserve, we review five of the best health insurance companies in 2021.
5 Best Health Insurance Companies
We're looking at five outstanding insurance companies of the year, listing their key highlights, benefits, and disadvantages to determine which cover suits your needs.
1. UnitedHealthCare – Best Overall Health Insurance Plan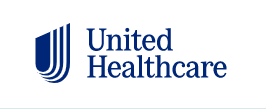 Key Features:
AM Best Financial Rating: Grade A (excellent)
J.D Power Rating: 800 out of 1000
NCQA Rating: 4.5 out of 5.0 Rhode Island 
Number Of States Available: 27
Available Plans: HRA, HSA, PPO, Medicare Advantage Plan, PFFS, Stand-Alone Prescription Drug Plans (PDP)
Highest CMS Star Rating: 4.0 out of 5.0
Rated an excellent "A" financial strength rating by AM BEST, Unitedhealthcare services inc (UHC) offers customers a full dynamic of health benefit programs for people who meet the affordable care act (ACA) qualifications for essential health care. It also provides global solutions for expats bringing quality medical services wherever they are in the world.
UHC caters to Medicaid and Medicare beneficiaries and collaborates with more than 1.3 million healthcare providers and over 6,500 hospitals nationwide.
UnitedHealthcare also provides easily accessible PPO and HMO plans allowing users direct access to flexible spending accounts (FSAs) and convenient health savings accounts (HSAs) of their choosing.
United can be a superb choice for people looking for remote health care management services. It also provides affordable member discounts and secondary insurance plans incorporating vision care, dental care, cessation programs, and hearing aid purchases.
However, its policies are pricier than the average competitor, but with the decent perks and extra features, UnitedHealthcare may be worth the cost.
2. Blue Cross Blue Shield – Best Health Insurance For Provider Networks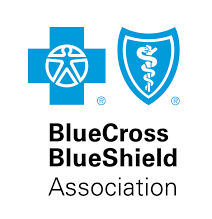 Key Features:
AM Best Financial Rating: Grade A (excellent)
J.D Power Rating: 779 out of 1000 in Michigan
NCQA Rating: 4.0 in Michigan, Minnesota, and North Carolina
Number Of States Available: 50
Available Plans: HSA, PPO, D-SNP, Stand-Alone Prescription Drug Plans (PDP), and Medicare Supplement (Medigap) Insurance Plans
Highest CMS Star Rating: 4.0 out of 5.0
Blue Cross Blue Shield, or BCBS, is a unique health insurance company that offers individuals access to various provider options such as preferred provider organizations (PPOs), health maintenance organizations (HMOs), and exclusive provider organizations (EPOs).
Besides its expansive provider networks, Blue Cross Blue Shield is also available in every state, meaning clients can access top-quality insurance services throughout the United States.
BCBS also has its fair share of shortcomings. Unlike other companies, Blue Shield's Medicare advantage plan is not available in most states, leaving customers paying more out-of-pocket expenses than they would if their MA plan was covered within their state.
3. Kaiser Permanente – Best Health Insurance For Health Savings Account (HSA) Plans

Key Features:
AM Best Financial Rating: N/A
J.D Power Rating: 829 out of 1000
NCQA Rating: 5.0 in Mid-Atlantic states
Number Of States Available: 7
Available Plans: HSA, PPO
Highest CMS Star Rating: 3.5 out of 5.0
Kaiser Permanente offers quality Medicare advantage policies and trusted health insurance plans across Oregon, Virginia, Colorado, California, Washington, Hawaii, and Washington D.C.
If you live within Kaiser Permanente's coverage, you are guaranteed access to their vast array of plan options ranging from bronze, silver, platinum, and gold premium options. With a Kaiser Permanente HSA, you can take advantage of their tax-free contributions paying for your qualified medical expenses [1].
Your HSA balance is transferable through a debit card even if you switch jobs or retire. Furthermore, Kaiser Permanente members can invest in mutual fund selections once their HSA daily balance reaches $2000 [2].
Only gold and platinum premium members can add a health savings account (HSA) which can be frustrating for budget customers. Another disadvantage is the low network coverage limited to only a few states.
4. Aetna – Best Affordable Health Insurance for Employees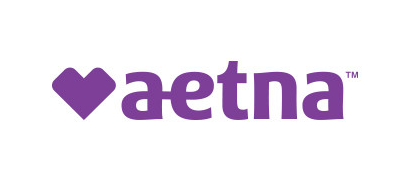 Key Features:
AM Best Financial Strength Rating: Grade A (excellent)
J.D Power Rating: 789 out of 1000 in West Virginia/Washington D.C and Delaware
NCQA Rating: 4.0 in Utah
Number Of States Available: 50
Available Plans: PPO, HMO, HMO-POS, PDP, and Medicare Supplement (Medigap) Insurance
Highest CMS Star Rating: 4.5 out of 5.0 
Following UnitedHealthcare's exploits comes Aetna, which proves to be one of the largest health insurers in America. Its affordable private health insurance products and plan options cater to a wide dynamic of medical expenses, including:
Office visits
Preventative care
Immunizations and other health care/wellness programs.
Members can gain access to Aetna's HSA plans and expansive in-network providers, allowing them to seek treatment with a familiar doctor.
Some of Aetna's plans include EPO, PPO, HMO, HSA, POS, and HDHP services. They also have countless discounts for wellness programs, including weight loss programs, health coaching, and gym memberships exclusive to Aetna members only.
Aetna sold 43 Medicare advantage plans within 37 states receiving a high-ranked NCQA rating back in 2019 with reputable standouts from Connecticut [3]. Additionally, they recently merged with CVS Health Company, enabling Aetna medical plan members to get a free home monitor and chronic disease screening in any available CVS store outlet [4].
The downside is Aetna doesn't offer as many short-term provider plans as its competitors, and its customer satisfaction ratings are subpar, with Illinois being the lowest at 1.5 [5].
5. Harvard Pilgrim – Best Health Insurance for New England Residents

Key Features:
AM Best Financial Rating: Grade A (excellent)
J.D Power Rating: N/A 
NCQA Rating: 4.0 out of 5.0 in New England
Number Of States Available: 4
Available Plans: Medicare Supplement (Medigap), Medicare Advantage Plans
Highest CMS Star Rating: 3.5 out of 5.0
Harvard Pilgrim is a New England insurance provider with an accumulated 4.5 rated plan option within two central states, namely Massachusetts and Maine, and a 4.5 score on prevention in New Hampshire [6].
They solely provide healthcare benefit plans and products to more than 3 million users across New England and formed a recent merger with Tufts Health Plan, which may drastically improve coverage for their members in months to come [7].
Harvard health care insurer also has known affiliations with UnitedHealthcare providing registered ID card members unhinged access to a wide network of more than half a million doctors, adjustable health benefits, and thousands of healthcare facilities in New England.
The downside is their limited reach which is strictly focused within New England jurisdiction, leaves customers to seek health insurance coverage elsewhere.
What Should I Know Before Buying Health Insurance?
Not all health insurance policies provide the adequate coverage and plan you desire in a functional health cover. Before subscribing for a monthly premium, here are a few things you need to look out for and consider when settling for a particular health insurance company.
Consider Ages and Health of Plan Members
Kids under 14 years are charged a flat rate, but from the age of 15, the health insurance cost gradually increases [8]. In Texas, children may gain access to little to no premium charges from Children's Medicaid health coverage until 26 years, whereby they can get their own life insurance [9].
Plan members with medical conditions or those under prescription medication may be better off on a comprehensive insurance policy than a standalone plan, helping alleviate out-of-pocket expenses and accumulative deductibles.
A comprehensive plan also gives them broad health coverage against other medical challenges killing two birds with one stone. If you or your family members are chain-smokers, the ACA permits insurance companies to charge a 50 percent tobacco surcharge on your monthly premium [10].
Choose an Affordable Premium for Your Income
Most insurance policies are cheap but can quickly accumulate bills above your standard wage. We recommend comparing health insurer packages within your location to avoid expensive out-of-network health cover. Keep an eye out for deductible and premium ratios, as this information can help lower costs.
For example, one insurance provider may offer reasonable and affordable monthly premiums within your budget but may charge high deductibles leaving you spending on out-of-pocket expenses. Alternatively, you may stand to save money by enrolling under your employer's plan or selecting a short term health insurance plan.
Look for Painless Claims Processing
Health insurance companies with faster claim processing make life easier for both you and the health care facility. Look for health insurance providers that allow electronic claim filing through optical character recognition (OCR) equipment provided at health care facilities.
It also speeds up the delay of human intervention, having to input your information into the system resulting in faster turnarounds while reducing the chances of extended litigation or last-minute surcharges stopping you from progressing.
High Number of Network Hospitals
Insurance companies that facilitate a wide variety of network hospitals provide customers with a range of qualified health providers to choose from, with a high chance of their preferred hospital or doctor listed within the network.
It is also important to note that out-of-network facilities will incur an out-of-pocket cost when seeking treatment. By choosing a health insurance company with a vast network, you stand to save money because your insurer contracts subsidized rates with in-network hospitals, doctors, and pharmacies.
Understand What Is and Isn't Covered
Here is what you need to know about what health services are covered and what isn't before obtaining a functioning health policy [11].
Common services that are covered:
Outpatient care
Ambulance services
Emergency services
Hospital stay
Pregnancy, maternity, and newborn care
Counseling and psychotherapy
Pediatric services
Prescription drugs
Rehabilitation services
Laboratory examinations
Preventive care
Vision and dental cover (varies with insurance)
Common services that aren't covered:
Beauty treatments
Elective surgery
Adult dental expenses
Off label prescriptions
Fertility treatment
Watch Out for Hidden Terms and Fees
Your insurance policy is bound to facilitate hidden costs before accessing services to specialized care. Always look out for things leading to out-of-pocket expenses such as:
Administration fees: These are flat fees you'll need to pay to maintain the policy, including record keeping and accounting costs.
Surrender charge: Permanent life insurances with cash value features mostly incur fees if you decide to terminate your insurance plan during the surrender charge period. These fees are calculated by how long the policy has been active and charged in percentages that steadily decline annually.
Opt for Lifetime Renewability
Renewability provisions for your health insurance can protect you from unprecedented policy terminations by the insurance company as long as you keep paying health insurance premiums on time.
FAQ
Understanding the different coverage plans offered by most companies can be stressful. To ensure that you choose a decent policy suiting your needs, here are a few commonly asked questions to help guide you on the right path.
What Is the Best Health Insurance?
The best coverage provides sufficient medical benefits for your particular situation or lifestyle. While not all insurances may tick every box on your checklist, here are some common traits that make up an excellent health insurance policy:
Affordability
Provides the coverage you need
Has a good amount of in-network hospitals providers
Has fewer hidden fees
Can incorporate your family or relative
Quick claims processing
Prescription drug coverage
Caters to additional perks such as vision care, dental plan, or disability plan
Good customer care
Who Are the Top 5 Insurance Companies?
The top five health insurance companies are classified in order of the highest number of members under their cover or covered lives, including:
UnitedHealthcare – 70 million
Anthem – 39.9 million
Aetna – 22.1 million
Cigna – 20.4 million
Humana – 16.6 million
Where Can I Get Health Insurance?
You may obtain health plans through a group insurance plan, namely, your employer's or parent's benefit plan, which is cheaper than buying it from a private institution or the insurance marketplace.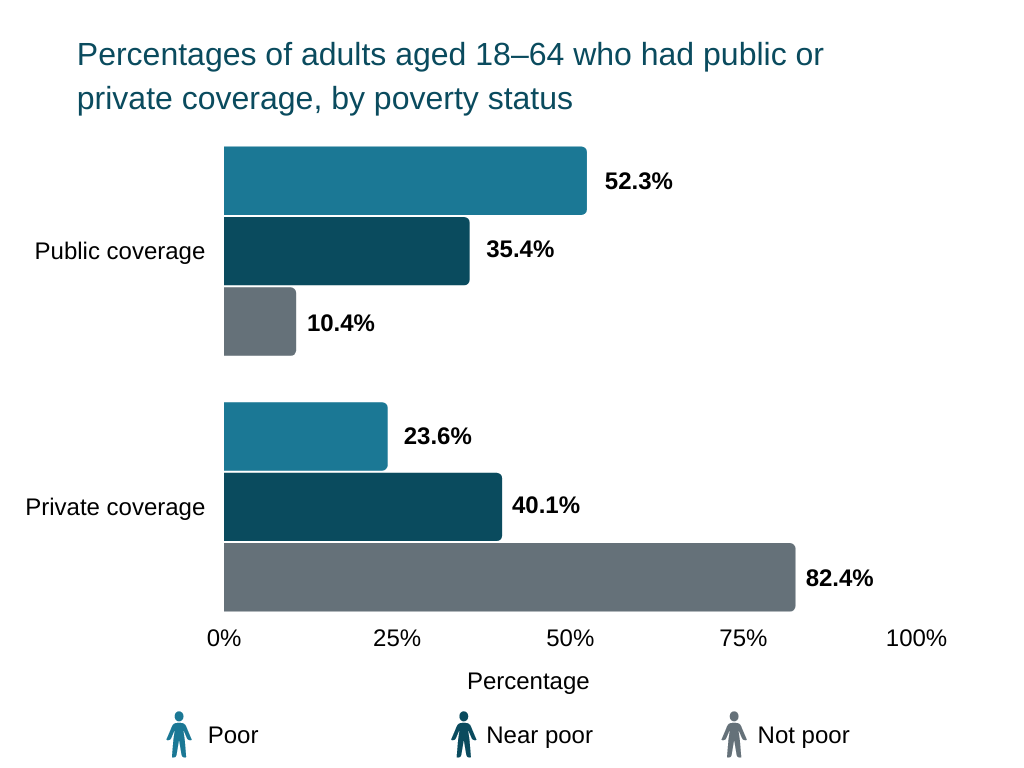 Public health insurance is the preferred choice of coverage for citizens who are financially challenged
Health Insurance Marketplace
This diverse market deals with a wide range of health insurance plan types, excluding car insurance. You can compare various pack policy offerings based on their price, benefits, features, and quality depending on your budget and needs through the platform.
After you settle on a particular plan, you can sign up during the annual enrollment window or sign up for multiple compatible packages.
Is Health Insurance Required?
No, health insurance is not mandatory, but you will be charged a penalty when you file for your state taxes depending on your zip code/area of residence [12].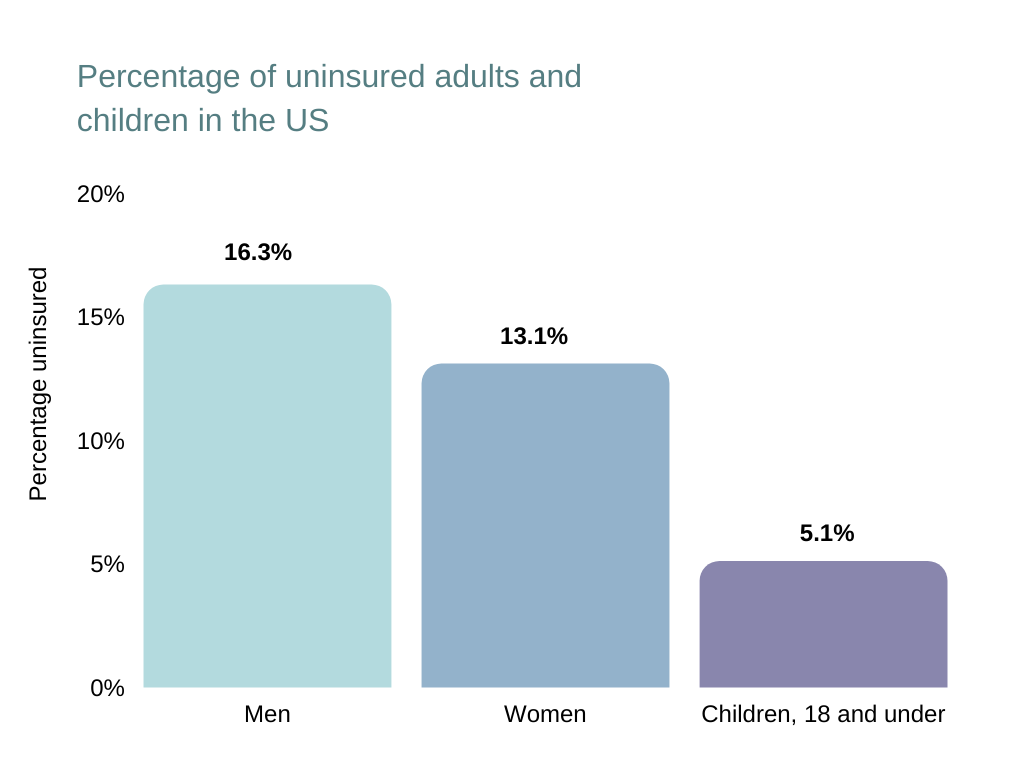 It was found that men are more likely than women and children to be uninsured
Most people opt out of health policies due to financial hardships or unemployment and would risk paying these fees. However, there are cheap health insurance options available that don't strain your wallet and provide similar health benefits as a premium insurer.
How Do I Switch Health Insurance?
There are several ways you can switch your existing health plan for another, such as:
Qualifying for special enrollment: Customers are allowed to change their health insurance through a qualifying life event, including getting married, having a baby, losing previous coverage, or moving homes [13].
Canceling your current health plan: Users may switch to an alternative health coverage once they cancel their existing plan. Though you may be left temporarily unprotected until you get cover, it's recommended to do so during the open enrollment period or be left unprotected until the next enrollment period [14].
Conclusion
Securing health insurance that's right for you can be as simple as comparing different health insurance options until you find the service that meets your coverage needs.
Opt for large in-network providers as seeing a familiar doctor will help enhance user experience and satisfaction. Not only will this help you feel at ease, but it will also help narrow down your list, guaranteeing that your health is covered by a life insurance policy you can trust.
References:
"Health Savings Account (HSA)." Kaiser Permanente l Health Savings Account (HSA), info.kaiserpermanente.org/html/hsa/.
"Health Savings Account (HSA)." Kaiser Permanente l Health Savings Account (HSA), info.kaiserpermanente.org/html/hsa/.
"Search for Medicare Plans." NCQA, healthinsuranceratings.ncqa.org/2019/search/Medicare/All/aetna.
"CVS Health Completes Acquisition of Aetna, Marking the Start of Transforming the Consumer Health Experience." CVS Health, 28 Nov. 2018, cvshealth.com/news-and-insights/press-releases/cvs-health-completes-acquisition-of-aetna-marking-the-start-of.
"Search for Medicare Plans." NCQA, healthinsuranceratings.ncqa.org/2019/search/Medicare/All/aetna.
"Private Health Insurance Plan Ratings." NCQA, healthinsuranceratings.ncqa.org/2019/search/Commercial/All/harvard%20pilgrim.
"Tufts Health Plan & Harvard Pilgrim Health Care Merger." Mass.gov, www.mass.gov/news/tufts-health-plan-harvard-pilgrim-health-care-merger.
https://www.cms.gov/CCIIO/Resources/Regulations-and-Guidance/Downloads/Final-Guidance-Regarding-Age-Curves-and-State-Reporting-12-16-16.pdf
Tdi.texas.gov, www.tdi.texas.gov/pubs/consumer/cb071.html.
"Can I Be Charged Higher Premiums in the Marketplace If I Smoke?" KFF, 15 July 2020, www.kff.org/faqs/faqs-health-insurance-marketplace-and-the-aca/can-i-be-charged-higher-premiums-in-the-marketplace-if-i-smoke/.
"Find out What Marketplace Health Insurance Plans Cover." HealthCare.gov, www.healthcare.gov/coverage/what-marketplace-plans-cover/.
"No Health Insurance: 2020 Federal Tax Return Info." HealthCare.gov, www.healthcare.gov/taxes/no-health-coverage/.
"Changing, Updating, or Canceling Your Marketplace Plan." HealthCare.gov, www.healthcare.gov/keep-or-change-plan/.
Louise Norris Health insurance & health reform authority April 1, and Louise Norris. "If I Didn't Enroll in a Plan by the Open Enrollment Deadline, What Are My Options?" Healthinsurance.org, 1 Apr. 2021,