5 Best Short Term Health Insurance Providers of 2021
One of the most worrisome situations that you can get into in America is to find yourself without adequate health insurance coverage in an emergency. Sometimes brief gaps in employer-provided insurance coverage are unavoidable, and that's why you might need to look into short term health insurance.
The good news is that many health insurance companies are willing to offer health insurance plans (or STM) to cover you in case of an emergency.
5 Best Short Term Health Insurance Plans
We looked into some of the best short term health insurance plans to recommend to you the top five. Each one has strengths and benefits, so we're sure that one of them will suit your health insurance gap needs.
Everest—Best Overall
UnitedHealthcare—Best Coverage Options
Pivot Health—Best Telemedicine and Online Support
IHC Group—Most Customizable Coverage
National General Insurance—Largest Network of Healthcare Providers
1. Everest – Best Overall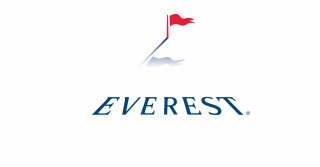 Key Features:
Insurance Rating: A+ by AM Best credit rating agency
Network: Not confined to any specific network. Available in 23 states.
Covers Prescriptions: Does not have non-hospital prescription drug coverage
Covers Pre-Existing Concerns: No
Other Restrictions: No dental or eye care
Everest reinsurance company has excellent ratings from all three of the insurance credit rating companies, and a full menu of inclusions and deductible options, making it one of the best health insurance companies.
Their emergency assistance begins quickly, usually the day after approval. Routine wellness takes a little longer, but their five-day waiting period is still relatively quick.
However, they do cover mental health and wellness.
Their enrollment period is always open, so no matter when your present coverage gap occurs, Everest can easily step in to ensure your continued protection.
Because of their low costs and wide availability, Everest reinsurance company tops our list as the Best Overall short term health insurance company and health care providers.
2. UnitedHealthcare (Golden Rule Insurance Company)—Best Coverage Options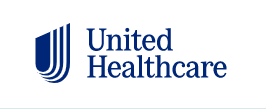 Key Features:
Insurance Rating: AA- from Fitch Ratings
Network: Available in 19 states. Reduced availability outside of network.
Covers Prescriptions: Yes
Covers Pre-Existing Concerns: Some
Other Restrictions: None
UnitedHealthcare offers coinsurance options, with its Golden Rule Insurance Company Plan covering 80% of medical expenses during covered periods.
The coverage is not always immediate. Certain pre-existing conditions may require a twelve-month waiting period before coverage and reimbursement are available.
They have plans that cover vision, dental, travel, health, and even disability plans. Some of their plans may have exclusions, such as pregnancy, so be sure to investigate the coverage terms in all companies.
UnitedHealthcare plans and health insurance policies generally have more expensive premiums than their competitors, but they make up for that with broader coverage. For example, United Healthcare insurance provider offers wellness coverage and preventive care plans.
They also have TriTerm medical plans.
3. Pivot Health—Best Telemedicine And Online Support

Key Features:
Insurance Rating: A+ by AM Best credit rating agency
Network: No limits. Available in 26 states.
Covers Prescriptions: Yes
Covers Pre-Existing Concerns: Excluded.
Other Restrictions: Extreme sports injuries, immunizations, routine physicals
Pivot Health has the best online tools, among all of the health plan providers that we reviewed, to help diagnose your health. Their easy-to-use systems and questionnaires make a big difference while searching for short term medical care.
They work with any providers or companies to be sure that you will get the care you need from the doctors you know and respect in your state.
They offer great discounts on prescriptions, as well as eye exams and glasses or contacts.
However, they have waiting periods of up to five days for many common illnesses. For cancer, the waiting period can be up to 30 days. Some specific illnesses have waiting periods of up to one year.
Pivot also offers insurance for reproductive health and mental health services.
Their premiums and copays are generally very competitive with other companies.
4. IHC Group—Most Customizable Coverage
Key Features:
Insurance Rating: A- by AM Best financial ratings
Network: 35 states, option to use network or out-of-network care providers
Covers Prescriptions: In some states
Covers Pre-existing Concerns: Most
Other Restrictions: Sport injuries are not covered
IHC Group is a conglomerate of insurance companies spread across 35 states. To access their health insurance benefits, they may require you to join Communicating for America, a nationwide advocacy group for healthcare benefits.
Aside from emergency room visits and hospital care, IHC policies generally cover routine physicals, labs, radiological scans, and a wide array of other diagnostic tests. IHC is a great option for secondary insurance.
However, it's essential to check which protections apply in your state of residence. Some may not be covered depending upon your state, including maternity care, chiropractic care, preventative care, and mental health.
Many of the IHC plans are fully customizable, so specific riders for certain risks or health benefits may be added to your plan.
IHC premiums are typically competitively low.
5. National General Insurance—Largest Network Of Healthcare Providers

Key Features:
Insurance Rating: A rating from AM Best financial ratings
Network: Aetna Open Choice, one of the largest medical networks
Covers Prescriptions: No
Covers Pre-Existing Concerns: No
Other Restrictions: Not specified
National General has competitive premiums and has access to one of the largest insurance company networks in America, the Aetna Open Choice network. They offer some of the cheapest health insurance plans.
Not only do they cover short term medical costs, but they also provide a life insurance benefit to the surviving family of certain critical illnesses, such as cancer, heart disease, or stroke.
Protection and reimbursement are rapid and usually take effect just a few days after approval.
They also provide a range of benefits to members to help encourage a healthy lifestyle, such as discounts to fitness gyms and wellness clinics.
Unfortunately, National General does not cover prescription drugs or pregnancies.
How To Choose a Short Term Health Insurance Plan
Choosing the right short term plans can be tricky, but this guide can help walk you through the steps.
Determine How Long Your Gap in Coverage Will Be
Some STM providers have limits on how long their short term plans can cover you.
Before investigating short-term health plans, you should determine how long you will require short-term plans to the best of your ability.
If you are changing jobs, how long do you expect to be between plans? If you are moving to a different state, how long before you can find a permanent policy in your new home?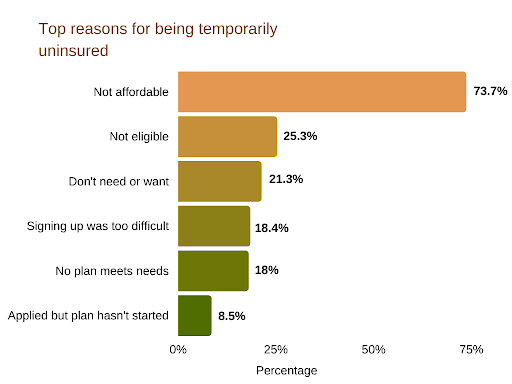 Of people uninsured, 8.5% stated that they've applied but the plan hasn't started yet. In this case, a short-term health insurance is helpful
Keep in mind that short term plans are not meant to be a permanent substitute for regular health insurance. It does not always conform to national standards and regulations. You should only sign up for short term plans for the minimum period necessary.
Keep in mind that many short term plans will not provide certain benefits until a minimum waiting period has been reached. If you have pre-existing conditions and will only be using short term plans for a few months, many insurers may not cover your condition.
Define What Essential Coverage Is for Your Needs
Perhaps the most critical factor to consider is if short term health plans cover pre-existing conditions.
If you have a known condition that requires ongoing care, it will come as an unpleasant shock to find out that your interim plan cannot help you with that treatment.
Another common exclusion is pregnancy, so if you and your spouse are planning for a family, either already pregnant or trying to get pregnant, make sure that your short term plans will cover those costs.
Many patients are shocked to find out that their prescriptions are not covered. However, drug prescriptions are not always a major expense. It is generally more likely that diagnostics like radiology will cost much more.
However, if you have a condition that requires expensive prescription medication, it's important to check if your provider will cover those costs.
Always check through any provider's list of exclusions and inclusions to ensure that you and your family's needs are met. You can also look into your companion life insurance company.
Understand the Terms and Conditions
Like any health insurance policies, it's crucial to understand the terms and conditions of a short term plan. Nothing could feel worse than wasting months of premium payments, only to find out that your plan is lacking when you need it the most.
The most important terms and conditions of your short term plan might fall into these categories:
Exclusions: Your plan might have a list of excluded concerns which include your medical condition. It might also exclude specific diagnostic methods, or exclude prescription costs.
Waiting periods: Your plan might have a waiting period before they begin covering your condition, especially if it is a pre-existing condition.
Copay, coinsurance options: Your plan will probably have one or more of these expenses that you are required to cover before they reimburse you. Typically, any visit to the doctor may require a copay fee. Then, your insurance might only cover a percentage of expenses.
Deductibles and limits: Usually, any short term plan will have a deductible that you need to pay. Your insurance will then pay expenses that exceed your deductible. It might also have upper dollar limits, especially for certain concerns. Once you reach that limit, they will no longer reimburse you.
Short Term Health Insurance vs COBRA
COBRA is the Consolidated Omnibus Budget Reconciliation Act which gives you the right to continue your workplace insurance plans for a designated period during certain life changes, such as losing your job.
With COBRA, you can be guaranteed the same coverage plans you had during your last period of employment. However, you will also be required to pay the same premiums, and COBRA coverage is only mandated for 18 months.
Short term plans may be cheaper premiums, and those policies might last longer, but you are not guaranteed the same coverage that your previous plan offered.
Short Term Health Insurance vs ACA
Affordable Care Act is generally a safer option than short-term plans if you are employed and can afford it. Short term insurance plans lack the regulations and oversight that ensure your safety, health and guarantees your coverage.
Short term health insurance plans are generally much cheaper than an ACA marketplace plan, but it is easy to get tricked into paying for a plan that might not meet your specific needs.
However, one of the advantages of short term insurance is that it is not limited to open enrollment periods. Short term insurance is often a good idea while waiting for the ACA enrollment period to open up again.
FAQ
If you still have a few unanswered questions regarding short term health insurance, we're getting to the bottom of some of the most commonly asked questions on the web.
What Is the Best Short Term Health Insurance Plan?
We recommend Everest as the best overall STM provider.
They have a rating of "Excellent" from several financial rating agencies, so that you know they will be responsible with your coverage.
Also, their state coverage is widespread and takes effect rapidly, to ensure your safety and protection. Moreover, their health insurance cost and premiums are low, making Everest an affordable option.
Is Short Term Health Insurance a Good Option?
If you are concerned about your health during gaps in your previous insurance coverage, then short term health plans might be a good option for you.
It is not meant to replace regular ACA-compliant health coverage, but short term coverage can protect you and give you peace of mind until you can start a regular health insurance plan again.
What Does Short Term Health Insurance Cover?
Although each plan and provider are different, STM typically covers such events as:
Emergency care
Hospital stay
Labs
Radiology diagnostics
It's always possible to find more comprehensive policies in their coverage, but these are usually the minimum covered events.
What Does Short Term Health Insurance Not Cover?
Again, each plan and provider has different coverage. But many short term insurance policies might exclude:
Prescription drugs
Pregnancy
Pre-existing conditions
On-going therapy, such as physical therapy
Mental health
Pediatric care
Dental care
Eyecare
Be sure to check the fine print of every plan you consider.
Why Is Short Term Health Insurance Cheaper?
STM policies are usually cheaper because they cover fewer health concerns. They can also exclude certain pre-existing conditions, and the Affordable Care Act does not regulate them.
In effect, STM is riskier than ACA-compliant health insurance, allowing short-term insurance providers to lower the cost of premiums.
Who Qualifies for Short Term Health Insurance?
Anyone can apply for STM, and most applicants will be accepted. Insurance carriers have a high incentive to sell short term policies, because their terms and conditions greatly limit their risk compared to other market requirements.
In some cases, your application might be rejected because of your current health status.
Conclusion
Customers shopping for a good STM plan should look into Everest first. Their low-cost premiums and wide state coverage will meet the needs of most clients.
It's important to remember that STM is not a substitute for a long-term, ACA-compliant health insurance plan.
STM is helpful to cover only the most dire emergencies and should be counted on only during periods where ACA policies have gaps in coverage.